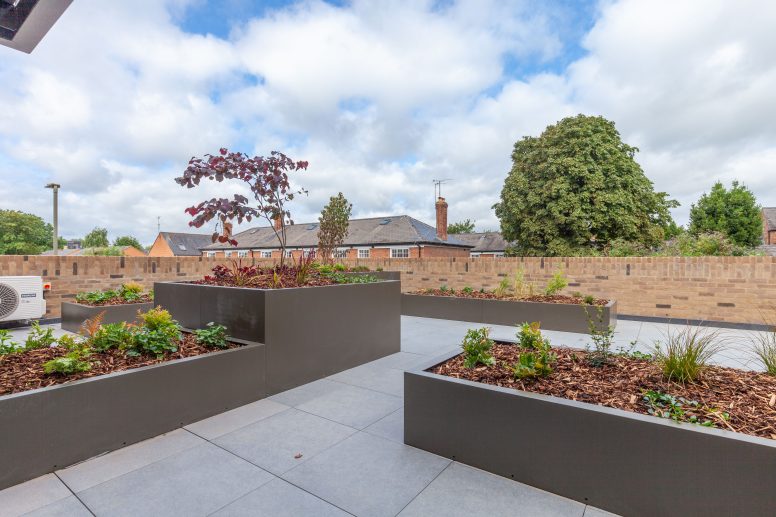 St Pauls House, the former Jericho Health Centre, was a dilapidated building on Walton Street in Jericho for many years. But not anymore! We have extensively regenerated and enhanced the building which included adding an extra nine apartments, now known as Cranham House, and significantly refurbished the existing eight apartments. Commercial space on the ground floor was also created which now houses Sainsburys, a welcome addition for the Jericho community.
Sustainability was a really important factor for the build and every apartment in Cranham House has its own solar supply from roof panels and an air source heat pump. There is zone controlled heating in each room and low energy lighting throughout. These elements enabled all of the new apartments to achieve an 'A' EPC rating which is no mean feat! To give that some context, the apartments will produce an average of 0.5 tonnes of CO2 each year, which in comparison to the average household who produces 6 tonnes of CO2 per year, is a really good result!
In the existing apartments of St Pauls House, all of the boilers were changed to A-rated gas boilers and the thermal performance has been improved by replacing the glazing. All of the apartments have also been internally insulated.
A living roof has been installed on the top floor and the podium level garden, planted with various species to increase biodiversity, and the balconies, give residents the amenity space that is so sought after in Oxford city.
All of the apartments let extremely quickly and in most cases unseen in person due to ongoing building works. However, with the trusted Lucy name behind the project, applicants were able to see the potential of the apartments and they are all now happily residing in the two buildings!